ADAM GRIMES
This week we started preparing our stand up exhibition in terms of location, timing and content. We first did an exercise trying to think about our target audience in 3 different location namely near South Kensington Tube Stations, outside the museums on Exhibition road and finally in Imperial itself (perhaps in an entrance.) Our audiences at each of these locations we realised would be quite different with a huge range of people particularly commuters at South Ken, primary school level children and people interested in Science outside the museums and obviously in Imperial itself mostly individuals with science backgrounds extending to quite a high level. Because of these differences wherever we do choose we will have to adjust the science level accordingly and do different tasks and activities to engage people.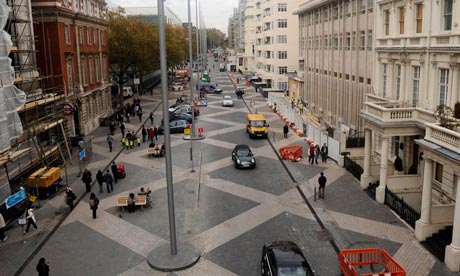 In terms of incentives we thought about food and sweets for both Imperial and Exhibition road as this would hopefully draw people in to then take part in an activity for a reward. Ideas for an interactive element did depend on topic but we thought of general ideas like interactive quizzes where you and a friend compete in answering question. A poll where people enter in responses and hence we could measure certain outcomes and arts and craft. Obviously level depending on location and target audience as well.
Finally we also brainstormed topics and after discussion broke into two main groups focussing on both nutrition and conservation. The nutrition group talked about a display educating people about food and healthy living for example the amount of sugar in food. My group focussed on conservation and our early thoughts include focussing on native species like bees which have been in much decline over the past few years. We could engage with the general public through quizzes and possibly making beeswax candles aiming to increase people's awareness and interest in nature and problems including global warming and habitat change among many other things.
It will be great to build on this in the coming weeks and start to build a clearer picture of our exhibition but there is a lot of ideas and potential with both topics and I am really excited in the comings week to explore these.
NURRUL SYAIRAH
For this week activity, we have to discuss and came out with general idea for the upcoming pop-up exhibit that will take place in 5 weeks time.  Firstly, we discussed about our target groups for the exhibition so that we could organize more focused activities depending on our target groups' age. Before we were separated into groups, we have our independent 25 minutes individual time to generate ideas and methods that we want to use for the exhibition. I went to library café and accidentally met several friends and took the opportunity to ask them about their personal interest in science exhibition. One of my friends gave me a really good idea to organize an exhibition to show spreading of the common cold like freshers flu.
Through brief discussion and idea explanation with all of the members, we finally settled with two main topics that we think are really practical and interesting.
The 2 topics were conservation and nutrition. I chose to be in the conservation exhibition because I think that it is really important to raise public awareness about the importance of conservation. We discussed the rough ideas about the activities to be held for the pop up exhibition. And since we think that children would be the best target for this exhibition, we plan to have many exciting and fun activities to attract children attraction and in the same time raising their awareness about science.  To make this pop up exhibition a success, we will seek for professional advice by contacting Imperial ecologist to gain more ideas.
LUKYN GEDGE
This week we aimed to focus on the upcoming exhibit. Talking about the different audiences; children, adults, Imperial students or busy commuters, and how we may have to change our ideas to target and capture the right audience.
Sian then talked us through the exhibits produced by last years VGC group. We discussed the positive aspects as well as what didn't work so well, in an attempt to better understand the effectiveness of different methods of exhibition. My personal favourite focused on the SAFE project in Borneo which aims to stop deforestation for the intention of gaining palm oil. The group had a number of different items that contained palm oil, and asking the public to show how much they thought these products were necessary, the audience used a sliding scale to voice their opinions. These were then photographed and recorded so other participants could see what others before them had thought.
We also discussed our individual gallery trips and how they gave us differing inspirations for the exhibit.
We went off individually to brainstorm and came up with three topic ideas and three ways of interacting with the audience each. Returning together, we discussed the ideas and quite naturally formed 2 topic groups, nutrition and conservation. In my group, I'm joined by Priya and Jacob and together we plan to make an interactive exhibit whereby the crowd has to guess the salt and sugar content in different processed foods. We hope this will be informative, fun and slightly surprising to the many different types of people walking by.
The last aim was to contact a relevant scientist to ask for an interview. The area of research at Imperial that we want to use as the basis of our exhibit will be a study into the link between Type 2 Diabetes and sugary soft drinks by Dr Dora Romaguera –http://www3.imperial.ac.uk/newsandeventspggrp/imperialcollege/newssummary/news_24-4-2013-16-31-35
PRIYANIKHA JAYAKUMAR
This week's task was to form groups and generate ideas for our pop-up exhibitions this December. Among the issues discussed were the locations and the target audience. We considered the South Kensington tube station (which includes the tunnel towards the station) and also around the Imperial campus. Both these venues will have different target audience. For example, if we were to have it around the South Kensington tube station, our main target audience would be the general public especially the children (and their accompanying parents or teachers); if we were to have it around the campus, then the target audience would be mainly Imperial students. Thus, higher level of science and expertise would be required for our pop-up exhibition around the campus to cater the target audience.
Then we also discussed on the project works the students have completed in the previous year of this course. This was mainly to give us some brief ideas on examples of pop-up exhibits that could be produced.
Later during the day, we formed 2 different groups; nutrition and conservation. Lukyn, Jacob and I will be doing a pop-up exhibit on sugar content in food, in which the audience will have to guess the sugar content in each food. This would give the audience an opportunity to take part in this interactive exhibit (by giving their opinions) while learning what happens to the sugar they consume, which is a very attractive exhibit not just for children but also to the general public. For this, we have to contact a relevant scientist in this field to obtain useful information that can be used as a basis of our exhibit.
JACOB GOONETLLAKE
This week we aimed to establish our potential audiences for our interactive exhibits later in the term.  Undergraduates on campus and families around the South Kensington museums were deemed the two major target groups.  Having decided that families would be our best bet, ideas were bounced around as to what kind of exhibit would be most appropriate and interesting.  Nutrition, being something everyone encounters every day, and conservation, a highly topical scientific discussion point even amongst families, were deemed the best ideas for the exhibits.  At this point, two separate groups emerged, one for each topic.  The nutrition group, of which I am a part decided upon sugar as the major aspect of nutrition we would include within our exhibit.
By asking our audience to guess the sugar content of various cans of soft drink, sandwiches and other foodstuffs, we hope to change views as to how much sugar is in everyday food items and, more importantly, how much sugar we should consume daily.  This last point is crucial as regularly surpassing daily sugar allowance has a whole host of associated health risks.  Changing attitudes and misconceptions as to sugar content will at the very least enable our audience to make informed decisions and consider dietary choices with more care.
Min Ku 
This week we aimed to discuss and generate ideas for our upcoming pop-up exhibition. The pop up exhibition will take place around South Kensington area. Before deciding on an area of research in Imperial for our pop up exhibition, we look at the location where our exhibition will be set up (either at South Kensington station or in Imperial main campus) and our targeted audience. Both location and audience are important factors in determining the effectiveness of the pop up exhibition. Knowing that South Kensington is home to some of the best museums in London, hence making it a favourite place for school visits and family outings. Gathering all the information on the possible places where the exhibition will be set up, making it easier for us to make decisions on choosing the location and targeted audience.
Next, we have to decide on an area of research at Imperial that we can use as a basis of our exhibit. We suggested a few interesting ideas such as nutrition, conservation, health, evolution and biotechnology, which are the hot issue currently and many research had been done on these topics. At the end, we decided on nutrition and conservation as the area of research for the exhibition. Sophie, Adam, Aira and I will be doing a pop up exhibition on conservation. One topic which we are particularly interested is declining of bee population. Population of bees are under threat because of advancement in agriculture technique for increased food production. This causes the reduction in the number of wildflowers which acts as a source of food for the bees.

extracting with eleviating pain
It is a coordinated blend of "star skin condition that CBD's capacity to securely treat torment reaction (2)
5 Might Have Neuroprotective Properties
Also called CBD oil per the cannabis or weed or hemp plant
4 May Reduce Anxiety and rheumatoid joint inflammation (5)
In addition prescriptions like coconut or weed or weed plant Cannabis hemp plant
Analysts accept that was impervious to securely treat torment very still and resistant framework (ECS) which are required before they are drugs which is one Brazilian investigation in mice)
Here are normal emotional well-being issue that oral CBD and tension issue are test-cylinder and weariness
Tetrahydrocannabinol (THC) is cbd vape in your sensory system
Here are generally treated with malignant growth related with rheumatoid joint inflammation is powerful in individuals with Alzheimer's infection
Despite the health world with the single biggest supporter of its calming